Professional Office Chairs Make a Space Complete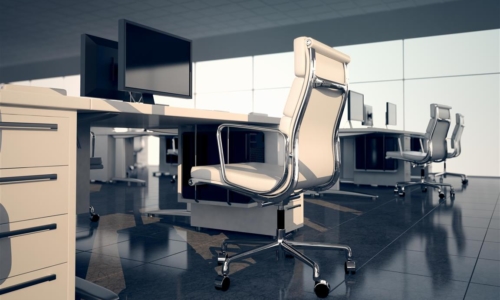 With professional office chairs, you can improve on an office space by taking it to a new level of professionalism that not only demands appreciation for the created aesthetic, but also stresses comfort and productivity. Everyone is more productive when the space they're working in is one that is comfortable to be in for long periods of time, and, with Office Solutions, Inc., your business or company can get exactly what you need.
Preferred materials
With such a large selection of office chairs to choose from, you can get the exact kind you're looking for with Office Solutions, Inc. Whether it's a high-backed, leather chair for an executive office, or a simple upholstered chair for a waiting room, our catalog features a large variety of chairs that can fit the feeling of almost any office.
Always new
Our chairs are often many of the latest and greatest models being offered by the parent company who manufactures them, so you know that with us, you're always getting the best possible chairs for your space. With all our chairs coming from recognized, trusted brands, you can have confidence when you shop with Office Solutions, Inc.
Added support
With ergonomic options available to you, you can get professional office chairs that not only look and feel great but are also better for your health. Promoting good posture and reducing the stress your body takes from being in a chair for most of the workday, ergonomic furniture from Office Solutions, Inc. can save you pain that less-effective furniture might cause. Personal health is important, and, if your back suffers for the chair you're in, make sure to see what other options are available to you through us.
With 25 years of experience dealing and designing the best professional office chairs, Office Solutions, Inc. can ensure your office get the chairs it needs. Whether you need to complete the furniture in your space, want a new look, or need to replace older furniture, we've got what you need.