Plan a Revamp for Your Conference Room with an Office Furniture Store during Downtime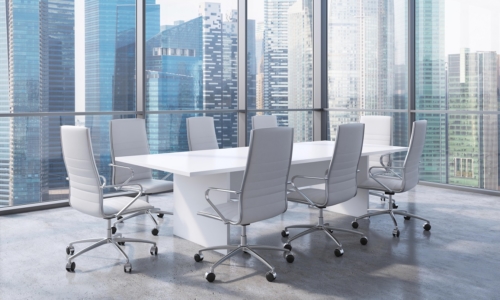 While we're all still waiting for the opportunity to get back to work with time to spend doing different tasks, you can plan a revamp for your conference room with a quality office furniture store. The place where you and your workers meet for discussions, parties, and more, you can redo the area where people are able to spend time together, making it a great, welcoming space after so much time spent apart with social distancing.
Rearrangement solutions
If you have a space that you like for your conference room, but need to somehow change up your layout so that it works better for its intended purpose, Office Solutions, Inc. can show you every possible way your room can be setup to give it the best efficiency for what you need it to do. We'll help you ensure that once everyone is back together and able to enjoy each other's company once again that they can do so without interruption of a poorly laid out space that can be distracting or frustrating.
Face-to-face
If you want your conferences to have people able to face each other or want the classic long table with rows on either side for presenting purposes, Office Solutions, Inc. has options of furniture to suit your needs. From the shape of the table you use to the materials that it's made out of, as well as a large selection of office chairs that can provide a comfortable experience in even the most stressful meetings, we've got everything to make the process of revamping your conference room as easy as possible. As a trusted office furniture store with years of experience, you can count on us.
With full office furniture services and a large catalogue of products available, Office Solutions, Inc. has the capabilities and resources for you to best redo your spaces once state shutdowns are over. If you want to plan your revamp, check out our catalogue and services we provide today!