Maintain Focus and Workflow with New Office Furniture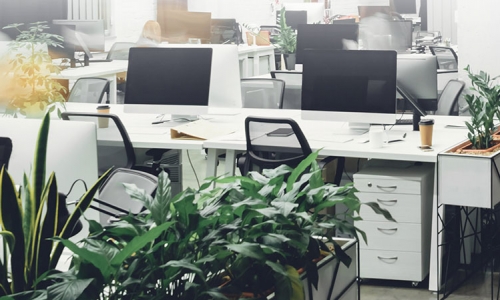 When you want a way to refresh your office space with new office furniture, Office Solutions, Inc. provides everything you need to really make the space your own. A space that gets redone with brand new office furniture can help workers stay focused for longer by reducing the amount of time that they must deal with uncomfortable chairs, desks that do not function how they need, and more.
Comfort with focus
One great way to increase comfort throughout the workday as well as help workers maintain their focus is with a standing desk. Standing from time to time with a standing desk is a great way to reduce risk of muscle strain, stiffness, lack of circulation, and more. Enough time spent sitting at a regular desk, if improper posture is used, can sometimes be harmful to us. So, if you or one of your workers has been struggling with pains because of sitting hunched over all day, consider a standing desk from Office Solutions, Inc. to help get you on your feet and take away that pain.
New office furniture your way
One way that workers can really feel like they are a part of your business can be offering to have their input when you are considering new office furniture. Since they are the ones who will regularly be utilizing it each day, it makes sense to give them a few options that you think would look good in your space, that way they can feel a sense of ownership with their space. The brands that Office Solutions, Inc. carries often come in a variety of finishes, setups, and more for you to choose from, so tastes of all kinds can be met.
Your trusted office furniture dealers, Office Solutions, Inc. will help workers stay focused and stay comfortable with new office furniture. See our online catalogue to pick out the perfect pieces for your spaces!