Greet Returning Guests with Commercial Office Furniture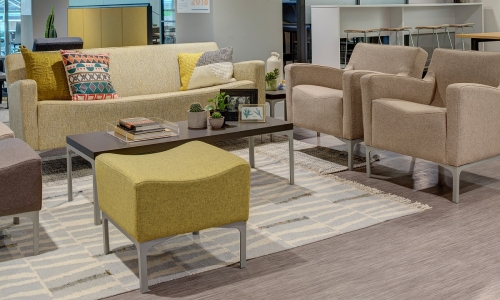 As statewide shutdowns get closer to ending and business is slowly coming back into its normal flow, your business can greet returning guests by providing them with new commercial office furniture for their comfort while visiting. Office Solutions, Inc. is the furniture store in Kalamazoo that can offer your business furniture to ensure that every guest is comfortable when they visit for appointments, business exchanges, and more!
Fit any office
Office Solutions, Inc. offers chairs from many different designers in a variety of styles, so you can always find something to fit your office space. Whether you need long-term comfort for a waiting room, durability for an office chair, or any other specific needs that professionally-made commercial office furniture can offer, Office Solutions, Inc. has a solution for you. Many of these options can also be customized in their arms, controls, fabrics, and more, allowing you to create the perfect office space both visually and comfort-wise.
First impressions
The first impression individuals get from your business can often be important when making deals with them, and a great way to guarantee a good first impression of your business is with comfortable commercial office furniture. When made to wait for the person they're meant to speak with, your guests can wait in comfort with an office chair from Office Solutions, Inc. designed to make waiting a more relaxed experience. This has the chance of putting your visitor in a good mood, leading to better or more productive meetings. With plenty of conference room furniture options available as well, you can even make every step of the meeting process comfortable for your guests.
With over 25 years of experience dealing in commercial office furniture for offices of all types, Office Solutions, Inc. has the products and services that you can depend on to improve your workspace for returning guests. To get started on yours for when virus concerns are over, contact us today!