Encourage New Hires with Selections from an Office Furniture Store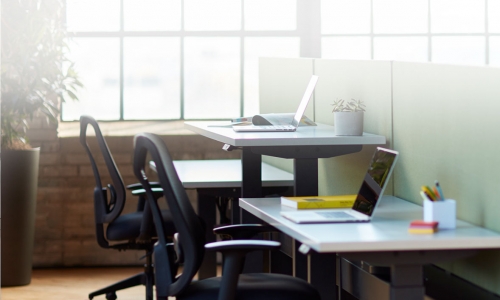 When your business is showing off your office spaces through marketing materials, through your website, or through other means, you can encourage new hires to apply by investing in options from your office furniture store. Office Solutions, Inc. provides some of the best new office furniture available for businesses, so you can find the perfect inclusions to your current setup to make it the best to encourage new hires.
Something for all spaces
Whether you are looking for personal office furniture to show potential new hires where they would be working or common area tables and chairs to show the benefits of working at your office, Office Solutions, Inc. has what you need. With our team and vast catalogue of office furniture always available, you can find furniture that fits your current spaces while providing a comfortable and fresh alternative to your setup. We have worked with a variety of different offices, so we often know how to best help if you are unsure about what additions or replacements to make to your space.
A modern office furniture store
If your office is older and in need of an update, or could use some more modern technologies with office furniture, trust in Office Solutions, Inc. to have what you need. Our office furniture store has ergonomic furniture, standing desks, and more that can help bring your office's furniture into a modern era, encouraging younger potential employees to consider working for you. How you present yourself is important, and your office can present itself the right way by including some new furniture that is sure to impress.
Office Solutions, Inc. is the dependable office furniture store for office spaces big and small. If you are considering bringing on new hires, but want a way to improve your office to encourage them to join the team, consider new office furniture with us today!