Consider Options when Ordering New Office Chairs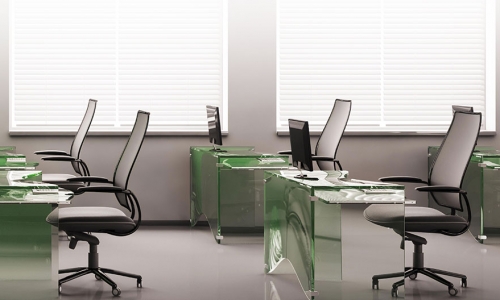 When you order new office chairs, you should not be limited by a small list of options available to you. Office Solutions, Inc. carries a large variety of options that any office space can appreciate. With different styles for different offices as well as different designs, you can have your preferences met in terms of how well your office chair matches the rest of your office as well as what it offers for your seating comfort.
Varied new office chairs
Do you prefer to sit with or without arm rests on your chair? Do you like your chair blue? What about green? These are the types of questions that you can have answered when you visit Office Solutions, Inc. By working together with us, we will help you find new office chairs that best fit what you are looking for, making sure that your choice is the best for your office. Whether you require a larger, exquisite chair for a professional, personal office space, or are looking for comfortable options to add to a conference room, we have selections that are sure to catch your eye.
Offices big and small
Whether you are a single employee for a business or a large corporation looking to redo your large office spaces, Office Solutions, Inc. can find the best solutions for you. We provide orders for individual products or bulk sales, whatever your business needs. We are always working to make sure that we carry the best products for businesses, and we promise to be able to find something that suits your space. And, with ergonomic options available, you can get great looking office chairs that don't lack in comfort.
Office Solutions, Inc. has over 25 years of experience as furniture dealers and designers for businesses that need quality new office furniture. Contact us today to get started on an order or to set up a consultation!