Bring Comfort to Conference Rooms with Commercial Office Furniture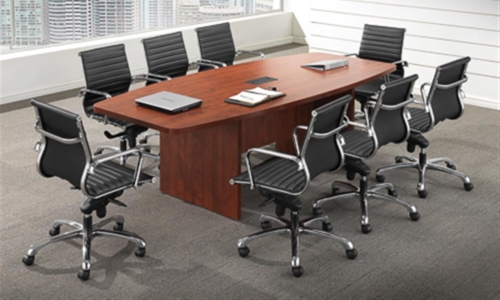 Whether you are giving a presentation or having a board meeting, conference rooms are a place of business, and, as such, deserve the comfort of quality commercial office furniture. There's nothing worse than having to sit in an incredibly uncomfortable chair for an extended period, and, with the products from Office Solutions, Inc., your conference room will be suitable for even the longest of meetings.
Fit the room
Whatever the aesthetic of your office is, Office Solutions, Inc. provides a wide variety of furniture options that can fit it perfectly. From high-backed leather chair for a highly professional setting to a more relaxed stool style option, you're sure to find the best match for your office with us. And, if you're unsure of what commercial office furniture will work best, our professional team's years of experience can help you make the best decision.
Bring comfort
Conferences can sometimes last longer than we're expecting, and it's during these meetings that your furniture can make a huge difference on your meeting. If your chair is uncomfortable, you may be more eager to get out of the meeting as fast as possible, and this can reflect in your business dealings. However, with the right ergonomic, commercial office furniture, your meeting can proceed painless.
Everything provided
With professional chairs, tables, shelves, boards, and more, Office Solutions, Inc. offers every piece of commercial office furniture that you could need for a conference room to make it function perfectly for your office space. No matter the unique additions you might need in your conference room, with our wide selection to choose from, you're sure to find something that will get the job done.
With over 25 years as office furniture dealers and designers, you know your conference room is in good hands with Office Solutions, Inc. Call us today to get started on yours!